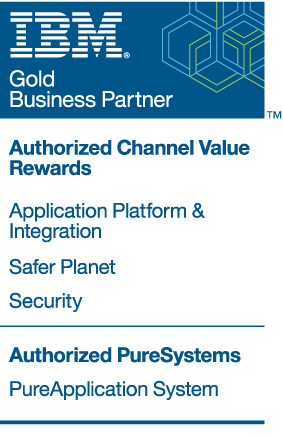 IBM Netcool Operations Insight (NOI)
IBM® Netcool® Operations Insight empowers your IT operations to use real-time and historical analytics to identify, isolate and resolve problems before they impact your business. Powered by IBM Tivoli® Netcool/OMNIbus and the transformative capabilities of cognitive analytics, it consolidates millions of alerts from across local, cloud and hybrid environments into a small number of actionable problems.
IBM Netcool Operations Insight accelerates the operations management lifecycle from problem detection to fix and helps you:
Improve operational efficiency with near real-time and historical analytics.

Accelerate problem identification and resolution with search analytics.

Maximize operational effectiveness by providing network health visibility and reducing mean time to repair (MTTR) with a network heatlh dashboard.
MegaSoft BSM Solutions
To maximize the value of your assets, you need a robust set of enterprise capabilities designed to meet the demanding needs of asset intensive organizations that need to continuously monitor their infrastructure and network events. MegaSoft Business Service Management (BSM) Solution based on IBM NOI can help you.
For Enquires, please Contact
Eng. Zeyad ElSherif
Head of Business Service Management
Mob KSA: +966(54) 712 39 49
Mob EG: +2(010) 64 125 125
Tel: +202 22916581/7
Improve operational efficiency
Use near real-time analytics to reduce event storm noise and prioritize critical events and alarms for faster incident resolution.
Apply analytics to evaluate historical events to drive efficiency in operations.
Identify problems faster with richer context.
Accelerate problem identification with analytics to identify unusual behavior.
Increase service availability with early detection and shortened MTTR.
Accelerate problem identification and resolution
Use in-context search analytics on historical alerts and alarms to gain actionable insight for faster problem identification and isolation.
Gain business level event enrichment and contextual correlation to further unify disparate systems.
Maximize operational effectiveness
Use a network health dashboard to improve visibility and reduce MTTR.
See network event, topology, availability, performance and configuration data in a single view.
View network availability status, worst case key performance indicators, in-context events and configuration change details with the segment event counts and recent configuration history.
Segment views by region, network service or customer— each segment is visible without user intervention.
MegaSoft is a Gold IBM Business Partner in Egypt and Saudi Arabia
All product names are used for identification purposes only and are trademarks of IBM®
Information and content courtesy of IBM®