Enterprise Observability and APM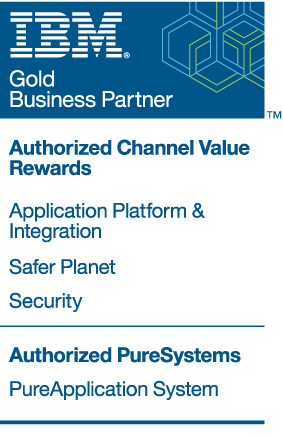 IBM Instana



Enterprise Observability &
Application Performance Management
MegaSoft BSM Solutions
To maximize the value of your assets, you need a robust set of enterprise capabilities designed to meet the demanding needs of asset intensive organizations that need to keep their infrastructure and applications at peak performance. MegaSoft Business Service Management (BSM) Solutions based on IBM Instana can help you.
Instana is the first and only fully automated Application Performance Management (APM) solution designed specifically for the challenges of managing microservice and cloud-native applications.
​
Gain instant visibility with zero effort

Quickly make sense of chaotic modern environments

I

den

tify and solve performance issues in seconds
Enterprise Observability
Automatic Contextual Insights to Drive Intelligent Actions
Making Observability Ready for the Enterprise by correlating and analyzing everything within context
Ingest every monitoring metric

Trace every request

Profile every process
​
Application & Services Monitoring
​
Manage the performance of your applications in real-time
See every detail about the inner workings and inter-dependencies of your application services
​
Trace every distributed request

Map all service dependencies

Profile every production process
​
​
Websites End User Monitoring
Provide exceptional customer experiences
Optimize the user experience with detailed browser performance data correlated to backend performance
Trace and correlate every browser request

Capture JavaScript errors, correlated with source maps

View granular navigation and resource timings
​
​
Infra, Containers and Kubernetes Monitoring
​
Enable Take control of your complex environments
Understand the health of your infrastructure, containers, and orchestration with zero effort
Correlated with application performance

Automated continuous discovery

1 second metric granularity
​
​
Performance and Trace Analytics
Optimize end-to-end performance with Unbounded Analytics
Intuitively drill into any data point with infinitely flexible filtering. View disparate pieces of correlated data, tied together for quick analysis.

Filter based analysis

Distributed trace analytics

Open source tracing analytics
​
​
Alerting and Root Cause Analysis
Identify the root cause of every service impact
Recreate the user perspective with detailed browser performance data correlated to backend performance
Automated anomaly detection

Events correlated to root cause

Impact based alerting
​
​
DEV Pipelines and CI/CD Feedback
Deliver better applications faster with Pipeline Feedback
Immediately know whether to roll back or promote new software releases. Instana Pipeline Feedback integrates with your DevOps toolchain.
Integrated with any tool via API

Release markers on charts

"Before and after" health analysis
​
Service Dependencies and Context
Know the impact of every dependency with Context Guide
See every infrastructure and service dependency in context. Immediately understand how issues with one component are affecting other components.
1 click to understanding

Identify all upstream/downstream service impact

Automatically adjusts to an entity in focus
​
​
Use Case-Based SmartAlerts
Automate alerting best practices
Automatically generate alerting configurations using relevant KPIs and automatic threshold detection.
​
Automates alert management and scoping

Built on real-world situational use cases​​

Unlimited dimensions for unlimited flexibility
For Enquires, please Contact
Eng. Zeyad ElSherif
Head of Business Service Management
Mob KSA: +966(54) 712 39 49
Mob EG: +2(010) 64 125 125
Tel: +202 22916581/7
MegaSoft is a Gold IBM Business Partner in Egypt and Saudi Arabia
All product names are used for identification purposes only and are trademarks of IBM®
Information and content courtesy of IBM®