Facilities and Real Estate Management​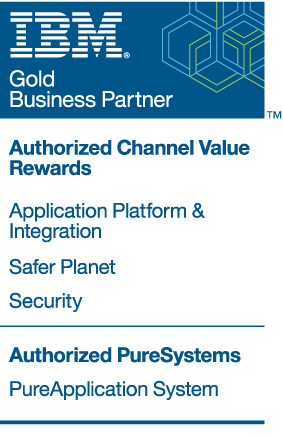 Integrate global workplace management from a single location
IBM TRIRIGA provides a single system to manage the lifecycle of facilities. Its integrated workplace management system increases the operational, financial and environmental performance of facilities.
Through business analytics, critical alerts and automated process capabilities, IBM TRIRIGA can increase visibility, control and automation of:
Real estate management

Capital projects

Space management

Facility maintenance

Energy management
MegaSoft BSM Solutions
To maximize the value of your assets, you need a robust set of enterprise capabilities designed to meet the demanding needs of asset intensive organizations that need to keep their plant or facility at peak performance. MegaSoft Business Service Management (BSM) Solution based on IBM TRIRIGA can help you.
For Enquires, please Contact
Eng. Zeyad ElSherif
Head of Business Service Management
Mob KSA: +966(54) 712 39 49
Mob EG: +2(010) 64 125 125
Tel: +202 22916581/7
Real Estate Portfolio Management
Build more effectiveness into your real estate management and lease accounting
IBM® TRIRIGA® Real Estate Management Software helps you generate higher returns from real estate transactions, avoid lease penalties and overpayments and streamline lease accounting practices. It incorporates current lease accounting standards you can be up to date with industry best practices. And it helps real estate executives make more informed real estate decisions to reduce occupancy and operating costs.
Capital Projects Management
Get better returns from capital projects
IBM® TRIRIGA® Capital Project Management Software improves capital project planning and accelerates project schedules. It helps to generate higher returns from capital projects and programs.
IBM® TRIRIGA® Capital Project Management Software helps to:
Identify funding priorities within capital programs.

Reduce project schedule overruns.

Streamline project cost accounting.

Provides integrated processes and analytics.
Space Management
Improve facility utilization, space chargeback and move management
IBM® TRIRIGA® Facilities Manager identifies underutilized facilities and workspaces that can be used more effectively to help reduce costs. The software helps to increase facilities utilization and improves the effectiveness of a distributed workforce. It also provides move management capabilities for more efficient personnel and asset relocation.
IBM TRIRIGA Facilities Manager provides:
Space measurement and audit tools that identify opportunities for better facility utilization and occupancy management.

Space use agreements and chargeback tools to increase departmental accountability for space use.

Move planning and management to streamline relocation processes.

Project administration features that track budgets, costs and schedules for more efficient facilities management.
​
Facility Maintenance
Streamline facility maintenance, service management and facility condition assessments
IBM® TRIRIGA® Facility Maintenance Software products provide condition-based facility assessments. These assessments help you set priorities for capital improvements and can extend the life of your facilities. These products can also improve the efficiency of your facility maintenance operations and reduce maintenance and operations costs.
Learn how these products help simplify the delivery of maintenance services and manage service providers more effectively.
Energy Management
Reduces energy consumption to meet sustainability goals
IBM® TRIRIGA® Environmental and Energy Management Software products identify poorly performing facilities and then automate corrective actions. These products help accelerate implementation of the most popular tactics for achieving sustainability goals – whether it is facility maintenance, building retrofit projects or facility optimization.
Learn more how these products can ensure that energy and environmental improvements represent long-term sustainable gains – generating higher returns from energy efficiency projects.
MegaSoft is a Gold IBM Business Partner in Egypt and Saudi Arabia
All product names are used for identification purposes only and are trademarks of IBM®
Information and content courtesy of IBM®