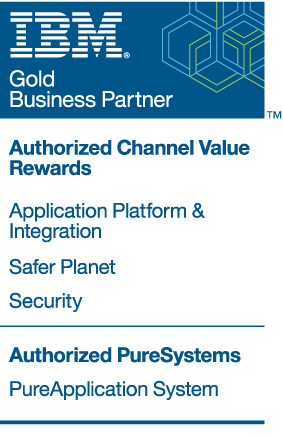 IBM® Control Desk unified IT asset and service management software provides a common control center for managing business processes for both digital and physical assets. It enables control, governance and compliance to applications, endpoints and assets to protect critical data and prevent outages.
Control Desk is IT Infrastructure Library (ITIL)-compliant, accessible through mobile devices and integrates with social media and development tools.
Choose the delivery model: on premise or SaaS - Cloud (software as a service). Then seamlessly change the delivery model as your business needs evolve.
Service Desk
Prioritizes incident response based on business service impact.
Speeds problem resolution with a searchable solutions knowledge base and embedded remote diagnostics. Agents can remotely take over workstations and chat with users for faster request fulfillment.
Provides ticket templates and pre-populates work order fields with service request information through integration with telephony software from Genesys and Cisco.
Automatically classifies tickets based on keywords and detail fields. It can synchronize tickets through bi-directional integration with BMC Remedy and HP Service Center.
Processes emails into inbound service requests. Service requests can be created, viewed and approved using Blackberry, Apple iOS and Android devices.
A powerful interaction engine
Tooling includes full reconciliation of data loaded into the Configuration Management Database (CMDB).
Provides the Configuration Management Database with complete reconciliation, ITIL-based workflows for all processes, single calendar for scheduling changes for resource availability, blackout periods and change windows.
Automated impact analysis and "what if" engine enables a customer to prevent outages caused by changes.
Compliance policy enforcement tracks and records changes throughout the organization. It manages the desired states of configuration items (CIs) applications and service configurations to help validate compliance.
Create responsive design and mobile-friendly emails.
IT asset lifecycle management
Provides a current, proactively managed authorized repository of assets. Tracks and controls hardware assets installations, moves, additions and changes. It also manages a complete view of software entitlements.
Integration with IBM Endpoint Manager provides an accurate inventory of deployed software. It automates license tracking to help meet compliance requirements. It reduces the time, cost and risk associated with compliance audits.
Generates asset reports to help identify inactive assets or redeploy underutilized assets.
Integration with several common purchasing solutions provides full lifecycle management of every IT asset - including the associated contracts.
Guards against unnecessary reorder of licenses. When you retire an asset all associated software licenses are freed up. Asset tables reflect the data and make licenses available for reuse.
Service catalog
Publishes a list of available services for users to search and order. Automates the fulfillment of service requests with runbook automation - minimizing manual intervention to deliver user requests.
Associates cost information can now be added to services. Users can understand how much services cost and manage their services consumption accordingly.
Supports service entitlement - allowing service catalog entries based on a group or business unit.
Provides service definition templates for common service items - saving time and reducing catalog development costs.
Provides job plan templates - reducing the cost of creating work orders.
Support for service providers
Multiple billing methods gives visibility into all of the costs of providing service support and service delivery. Customers gain transparency into their service usage.
A repository for customer agreements enables entitlement checks. These checks ensure that customers are entitled to requested services and are correctly charged.
Response plans for requests automatically assign the appropriate person or response team to handle each request. Interactive, action-based workflows enable automated service delivery to help provide consistency.
Multi-customer operations allow you to run multiple customers in one instance. It segregates customer data and helps reduce the cost of maintenance and upkeep.
A versatile reporting engine generates reports, displays key performance indicators on dashboards and provides ad hoc query functionality. A query wizard allows users to define and schedule their own reports.​
MegaSoft Service Desk Solution
There's a lot to manage in today's complex, fast-paced IT environments. For one thing, cloud and virtualization are increasing the velocity of change, and organizations are finding that their traditional, manual pro-cesses cannot keep up with this rate of change, nor can they adequately support planning and scheduling across IT and operations line of business.
​
As IT and business processes become more and more intertwined and computing becomes more pervasive and heterogeneous, MegaSoft believes that the integrated Service Desk solution based on IBM Control Desk provides great benefits in bringing together previously distinct management capabilities
For Enquires, please Contact
Eng. Zeyad ElSherif
Head of Business Service Management
Mob KSA: +966(54) 712 39 49
Mob EG: +2(010) 64 125 125
Tel: +202 22916581/7
MegaSoft is a Gold IBM Business Partner in Egypt and Saudi Arabia
All product names are used for identification purposes only and are trademarks of IBM®
Information and content courtesy of IBM®