Integrations and API Management
IBM Cloud Pak for Integration
To assist businesses with their integration needs IBM has introduced Cloud Pak for Integration. CP4I is a complete integration offering which supports various styles of integration, along with automation and AI powered capabilities in a consistent deployment architecture based on Red Hat OpenShift Container Platform, (OpenShift or OCP for short).
MegaSoft BSM Solutions
To maximize the value of your applications, you need a robust set of enterprise capabilities designed to meet the demanding needs of application intensive organizations that need to Accelerate integration while reducing costs. MegaSoft Business Service Management (BSM) Solution based on IBM Cloud Pak for Integration (CP4I) can help you.
For Enquires, please Contact
Eng. Zeyad ElSherif
Head of Business Service Management
Mob KSA: +966(54) 712 39 49
Mob EG: +2(010) 64 125 125
Tel: +202 22916581/7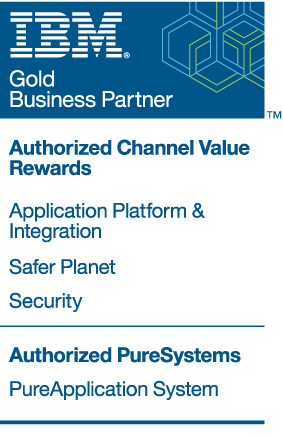 Connect, automate and unleash business potential
Included in CP4I are all the integration capabilities. It is no longer necessary to estimate how much of each type of capability is individually required. If there is an immediate need for one or two styles of integration, that is fine. Simply purchase the capacity needed for these as part of the Cloud Pak entitlement. However, access to the other styles is still available. So, if it turns out an additional integration style is needed and there is unused capacity available, the additional integration style is available for use.
​
CP4I has a consistent user interface, shared asset repository and unified governance framework that works across all the integration styles. It is built on top of Red Hat OpenShift and runs on any cloud and on-premise. CP4I also takes advantage of an automation foundation set of capabilities that is consistent across all the cloud paks offered by IBM. Specifically, CP4I includes API management, application integration, end-to-end security, enterprise messaging, event streaming, and high-speed data transfer. The integration capabilities are further enhanced with an asset repository and governance capabilities.
​
Layered on top of OpenShift are a set of additional foundational common services delivering security, monitoring, licensing and more. The foundation layer of automation services help provide a common and consistent set of automation and AI functions that the integration services can make use of. IBM believes these AI automation capabilities are unique to the IT integration space and are significant market differentiator found in the CP4I offering.
​
Key Capabilities
​
API Management
Create, manage, secure and socialize your APIs and implement a robust API strategy.
IBM API Connect


Application Integration
Map and transform data between cloud and on-premises systems and applications.
IBM App Connect Enterprise (ACE)


Enterprise Messaging
Deliver critical messages reliably with enterprise grade messaging.
IBM MQ


Event Streaming
Power intelligent, hyper-responsive applications with Apache Kafka.
IBM Event Streams


High Speed Data Transfer
Move big data across global distances at maximum speed.
IBM Aspera


End-to-End Security
Secure, optimize, control, and integrate within and beyond your enterprise.
IBM DataPower
​
​
The bottom line: CP4I delivers all these functions in a consistent approach that is optimized for an OpenShift Kubernetes environment. Thanks to this consistency, no matter whether this solution is deployed, (on-premises data centers, 3rd party public cloud or private cloud infrastructure), the experience is the same. Every component can be deployed using Kubernetes operators. As such, each component is deployed and updated in a consistent and reliable manner reducing the need to have different skill sets for common deployment and management tasks.

IBM Cloud Pak for Integration platform - Connect your apps & data with a secure, scalable integration software (02:28)
MegaSoft is a Gold IBM Business Partner in Egypt and Saudi Arabia
All product names are used for identification purposes only and are trademarks of IBM®
Information and content courtesy of IBM®