IBM® Maximo® - A Comprehensive Solution for Managing Physical Assets
CMMS and Enterprise Asset Management Solutions
Comprehensive enterprise asset management for asset lifecycle and maintenance management
IBM® Maximo® Enterprise Asset Management is a comprehensive solution for managing physical assets on a common platform in asset-intensive industries. It offers "built in" mobile access, out-of-the box mapping, crew management and analytical insight.
Maximo Asset Management allows organizations to share and enforce best practices, inventory, resources and personnel. It helps manage all types of assets – including plant, production, infrastructure, facilities, transportation and communications.
It is available as an on-premises or software-as-a-service (SaaS) offering.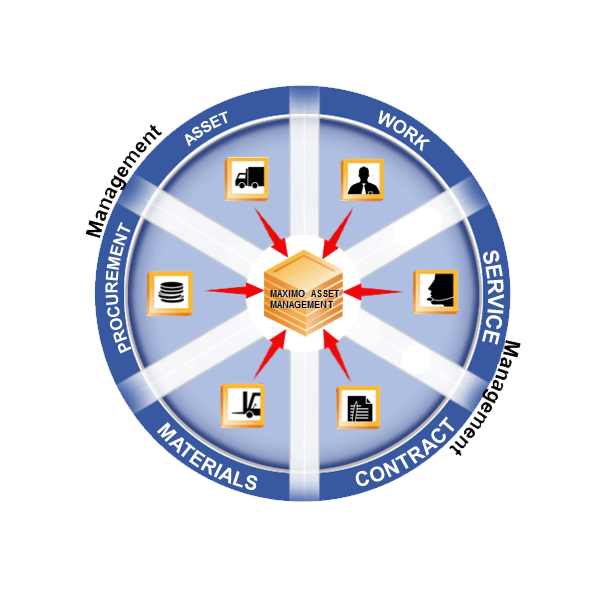 MegaSoft BSM Solutions
To maximize the value of your assets, you need a robust set of enterprise capabilities designed to meet the demanding needs of asset intensive organizations that need to keep their plant or facility at peak performance. MegaSoft Business Service Management (BSM) Solution based on IBM Maximo can help you.
For Enquires, please Contact
Eng. Zeyad ElSherif
Head of Business Service Management
Mob KSA: +966(54) 712 39 49
Mob EG: +2(010) 64 125 125
Tel: +202 22916581/7
Maximo Asset Management includes six management modules in an enhanced service-oriented architecture.
Asset management – Achieve the control you need to more efficiently track and manage asset and location data throughout the asset lifecycle.
Work management – Manage both planned and unplanned work activities, from initial request through completion and recording of actuals.
Service management – Define service offerings, establish service level agreements (SLAs), more proactively monitor service level delivery and implement escalation procedures.
Contract management – Gain complete support for purchase, lease, rental, warranty, labor rate, software, master, blanket and user-defined contracts.
Inventory management – Know the details of asset-related inventory and its usage including what, when, where, how many and how valuable.
Procurement management – Support all the phases of enterprise-wide procurement such as direct purchasing and inventory replenishment.
MegaSoft is a Gold IBM Business Partner in Egypt and Saudi Arabia
All product names are used for identification purposes only and are trademarks of IBM®
Information and content courtesy of IBM®