CMMS and Enterprise Asset Management Solutions
Maximo for Transportation
Improve transportation assets productivity through better enterprise asset management
​
IBM® Maximo® for Transportation provides enterprise asset management best practices to improve the productivity of all types of transportation assets. Assets include: fleets of cars, trucks, buses, locomotives, rail vehicles, aircraft, vessels and related linear assets. The software helps to: meet regulatory requirements, extend asset life, optimize parts management, reduce road calls and increase planned maintenance.
​
Maximo for Transportation:
​
Supports transportation requirements such as recall and upgrade campaigns, warranty cost recovery, industry or customer specific service codes, importing fuel and meter data, labor certification, maintenance alerts, meter history and depot fuel tank management.
​
Offers asset management solutions for fleet, facilities, production and IT assets on a single platform and database using a Maximo extension.
​
Supports compliance with government regulatory requirements and helps meet service level agreements.
​
Offers data analysis and reporting capabilities and rapidly delivers asset management information to technicians and other users.
MegaSoft BSM Solutions
To maximize the value of your assets, you need a robust set of enterprise capabilities designed to meet the demanding needs of asset intensive organizations that need to keep their plant or facility at peak performance. MegaSoft Business Service Management (BSM) Solution based on IBM Maximo can help you.
For Enquires, please Contact
Eng. Zeyad ElSherif
Head of Business Service Management
Mob KSA: +966(54) 712 39 49
Mob EG: +2(010) 64 125 125
Tel: +202 22916581/7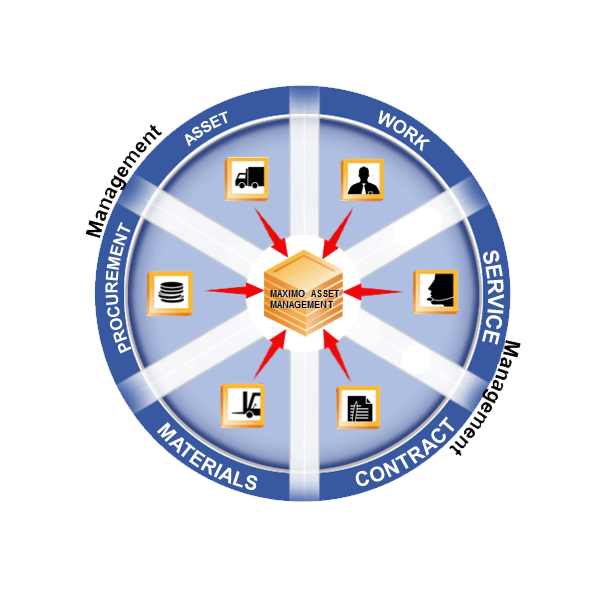 MegaSoft is a Premier IBM Business Partner in Egypt and Saudi Arabia
All product names are used for identification purposes only and are trademarks of IBM®
Information and content courtesy of IBM®