CMMS and Enterprise Asset Management Solutions
Empower your mobile workforce with IBM Maximo Anywhere
Mobile access to asset data from anywhere
​
IBM® Maximo® Anywhere enables remote access from smartphones, tablets and other mobile devices to Maximo Asset Management processes for work, asset and inventory management. Built on the IBM Worklight® platform, the software helps improve productivity of technicians, managers and inspectors by delivering timely access to remote and mobile asset data. Organizations can easily tailor the interface and create their own applications, giving them one tool for full enterprise mobility.
​
Deliver instant mobile access to asset and work related data with integrated capabilities from all of our assets and facility management solutions.

Leverage device specific capabilities, and improve productivity in the field with next generation mobile tools.

Tailor the user interface to meet organizational requirements and create custom applications, leveraging IBM Worklight.

Help ensure regulatory compliance and improve efficiency with the capture of critical data at the point of execution.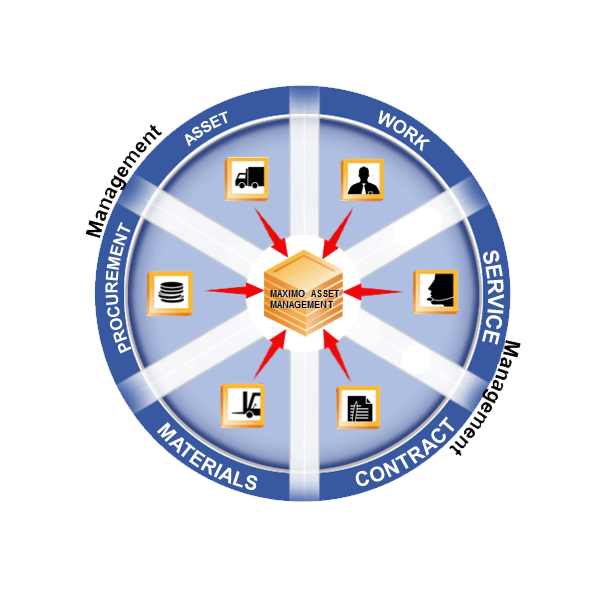 MegaSoft BSM Solutions
To maximize the value of your assets, you need a robust set of enterprise capabilities designed to meet the demanding needs of asset intensive organizations that need to keep their plant or facility at peak performance. MegaSoft Business Service Management (BSM) Solution based on IBM Maximo can help you.
For Enquires, please Contact
Eng. Zeyad ElSherif
Head of Business Service Management
Mob KSA: +966(54) 712 39 49
Mob EG: +2(010) 64 125 125
Tel: +202 22916581/7
Maximo Anywhere is a single-vendor solution that removes the complexity of mobile asset and work management. It enables the mobile workforce to:
​
Get instant access to critical data, even while disconnected.

Work with a broad range of instrumented machines and smart devices.

Complete tasks virtually anywhere with secure, trusted transactions.

Reduce data entry errors and miscommunications by allowing users to simply do their work, even while disconnected.
​
Maximo Anywhere, an integrated solution for managing mobile work and assets, enables organizations to maximize the returns on their capital investments. This solution is developed in tandem with IBM Maximo Asset Management Scheduler so that field-based work process may be streamlined with next-generation capabilities for work, field, material supply-chain, and asset management.
​
Manage the execution of work, including submitting of actuals, creating follow-up work and delegating to nearby field technicians.

View and efficiently execute optimized service routes and assigned work.

Control stock rooms and rolling truck stock, inventory, issues, reorders while managing purchase orders, and the receipt of materials.

Record premises service address, work, time and material details. View work locations on a map, complete with turn-by-turn directions to help improve technician productivity.
​
​
MegaSoft is a Premier IBM Business Partner in Egypt and Saudi Arabia
All product names are used for identification purposes only and are trademarks of IBM®
Information and content courtesy of IBM®